Rishi Sunak is the new Prime Minister of the United Kingdom, after taking over the leadership of the Conservative Party, and after Liz Truss resigned under pressure from her own party due to the failure of her tax program. Rishi Sunak makes history by being the first practicing Hindu to hold the position of 'premiere'. In addition, it will also be the first time that the head of the British Government is richer than King Charles III himself. According to The Sunday Times, the fortune of Sunak and his wife amounts to 850 million euros, more than double that of the new monarchs (about 400 million).
But, who is Rishi Sunak and how has he managed to amass his fortune? Born in Southampton 42 years ago, his parents (doctor and pharmacist) of Indian descent emigrated to Britain in the 1960s. He was educated at one of the most elite schools, Winchester College, and studied philosophy at Lincoln College (Oxford). , politics and economics. Later, he got a degree in Business Administration from Stanford University in California, as a Fullbright Scholar. At this university, he met his wife, the daughter of the Indian billionaire, Narayana Murthy, who founded the largest technology company in his country, Infosys.
Before entering politics, Rishi Sunak worked for Goldman Sachs and was a partner in several investment fund firms. In 2015 he was elected to the House of Commons. During Boris Johnson's mandate, he served for two years as Minister of Finance, a position he left in July 2022, due to his differences with the prime minister. He faced Liz Truss for the leadership of the Conservative Party, and although she lost, after her resignation, he managed to become the prime minister.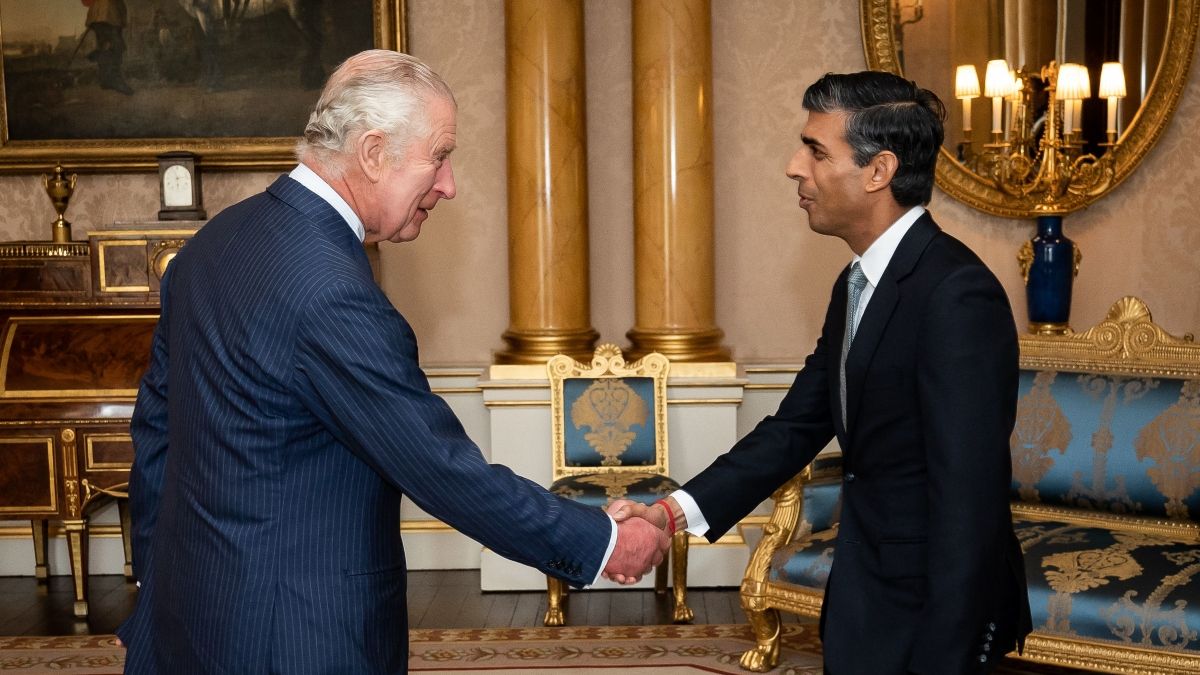 According to The Guardian newspaper, Rishi Sunak's fortune comes mainly from his wife. The marriage entered last July and the 222 positions of the richest people in the United Kingdom in the list prepared by the Sunday Times. His fortune would reach 850 million euros. In this way, Sunak will become the richest politician to reach Downing Street, with a fortune twice that of King Charles III himself. In addition, according to The Guardian, Sunak has four real estate properties, spread around the world, and whose value exceeds 17 million euros .
The couple lives, along with their two daughters, in a five-bedroom house in Kensington, whose value is estimated at more than 8 million euros. Weekends are spent in a Georgian manor house in the picturesque North Yorkshire village of Kirby Sigston. This house that they would have bought for more than one and a half million euros in 2015, would now cost more than 2 million. On the property, they enjoy relaxation thanks to the gym, jacuzzi, tennis court and other luxuries they have.
In addition, they have a flat on Old Brompton Road, west of London, and a penthouse on the beach in Santa Monica, valued at more than 6 million euros. Sunak's wealth could be a negative point in his political career, but the politician already made it clear this summer, in a Telegraph podcast, that he was not afraid to answer any question about his fortune. His 500-euro Prada moccasins or his 200-euro cup of coffee have been criticized when the country is going through a difficult economic situation.
How much money does Rishi Sunak have?
The fortune of the politician of Indian origin amounts to 850 million euros and includes four real estate properties