Once we know what cryptocurrencies are, blockchains, and to see investigated about interesting cryptocurrencies, we want to start buying this digital asset and we ask ourselves the following question. Where to buy cryptocurrencies?
To buy cryptocurrencies we can go to two types of platforms: Exchanges (or exchange houses) and CFD brokers. The latter can be an exchange platform since there are brokers that handle digital currency. However, in this article, we are going to know what Exchanges are and which are the most popular to exchange cryptocurrencies.
Access here if you want to know about our course on cryptocurrencies and blockchain, which will help you to understand the cryptocurrency market in depth.
Money Investors is made up of an expert finance team that will help you learn about the world of investments so that you can avoid scams and deceptions. In addition, we believe that the best way to act in a market is by knowing how it works and having the ability to manage the information yourself.
What is a Exchange?
An Exchange is a platform that allows you to exchange fiat money for cryptocurrencies. If you already have cryptocurrencies, and you want to exchange them for others, exchanges also give you the opportunity.
Currently, there are multiple platforms that allow these exchanges, and they can be distinguished by types and by countries where they operate.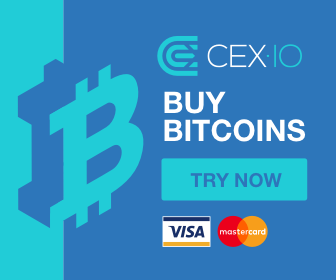 Types of Exchanges
We can classify Exchanges mainly into two types: centralized and decentralized. The main characteristic that distinguishes them is who has control of the funds.
Centralized exchanges (CEX)
Cryptocurrencies appeared on the market with a differentiating feature, decentralization. However, most cryptocurrency trading takes place through centralized media, such as exchanges.
In this type of exchange, the negotiations are mediated by a trusted third party who is in charge of supervising the exchanges, made by clients or traders, through the platform.
That is, centralized exchanges are those where there is an intermediary who supervises the transaction or exchange so that control of your funds is no longer solely in your hands.
The third party that mediates in the operations is the company in charge, which is in charge of controlling the entrances and exits on the platform. In addition, you receive a commission for each negotiation that takes place.
These companies govern the cryptocurrency market and the commissions that must be paid for making transactions within their platform.
These platforms comply with the KYC and AML regulations.
KYC, or know your customer (Know your customer): is a process by which the company identifies and verifies the identity of the operator.
AML, or prevention of money laundering (Anti-Money Laundering): using AML is to deter customers from fraud and crimes related to money laundering.
The most popular centralized exchanges known are: Binance, Bitfinex, Bittrex, Coinbase, Kraken and Poloniex.
This type of platform allows another extra classification, where we differentiate by traditional or cryptocurrency brokers:
Traditional Exchange platforms have a functioning that we could assimilate to the concept of a traditional money house. That is, users can negotiate with each other, paying a commission per transaction, established by the platform's mediators.
The cryptocurrencies brokers are in charge of direct exchanges, thereby facilitating negotiation.
Decentralized Exchanges (DEX)
Decentralized exchanges are those where there is no mediator figure. The control of transactions or negotiations is carried out through software that allows clients to carry out their exchanges on a peer-to-peer basis. (P2P)
These exchanges allow people interested in the exchange to agree to their commissions freely.
Be careful with this type of platform if you do not know the value of the exchanges or the operation of the cryptocurrency market, since, in these sites, it is where the majority of frauds and scams are committed.
Decentralized exchanges allow direct negotiations between clients, providing privacy and anonymity for both parties. Many people and governments argue that these types of negotiations, as they are not regulated by third parties, become an ideal place for money laundering and financing of activities that can undermine the common good.
Within this decentralized category, some of the most popular exchanges are: Bitsquare, Changelly, EtherDelta, OpenLedger, 0x, ShapeShift, and Waves.
How do exchanges work?
The first step is to decide the type of Exchange that we will use to carry out our exchanges. A centralized or decentralized Exchange.
Second, the client must open a request that reflects the number of cryptocurrencies you want to buy or sell, and the price at which you want to exchange cryptocurrencies. The Exchange opens an order book where the user's offer is published so that any interested party can see and access it.
If you want to sell (Maker), you must publish it and the application will show your offer to other users. On the contrary, if you want to buy (Taker), you must go to the Orders Book to review offers and select the one you prefer.
Depending on the platform with which you make your exchanges, they will allow you cash, credit or debit card, transfers or some digital payment systems such as PayPal.
Maker are users who create offers within the exchange platform. The fees for these users are usually less as they attract more customers within the Exchange.
Taker are users who accept or select offers that appear in the Exchange or market. The rates for these clients are usually higher.
Factors to choose between Exchanges
Now that we know what Exchanges are, and what types we can find, we must take into account some factors before choosing a platform.
Cryptocurrencies available on the Exchange: when we are clear about what cryptocurrency we are looking for, we must check which platform offers us the cryptocurrency, since not all exchanges operate all cryptocurrencies on the market.
Security: The most secure platforms have funds in offline deposits to protect them from attacks. In addition, we must take into account that the exchange house has higher liquidity to secure the funds.
Deposit and withdrawal limits: like any ATM or bank, Exchanges also establish withdrawal or deposit limits. The amounts are usually high, but check well based on your investment needs.
Wallet: In a previous article, we talked about digital wallets and the types that we can find. Some of the exchanges have integrated wallets so you can manage money directly from your wallet.
Commissions and payment methods: as we have mentioned previously, each platform differs in turn, in the way of establishing commissions. Each Exchange has different commissions, and they allow payment through different means. Choose the one that suits your needs.
Conclusion
If we are interested in trading cryptocurrencies, we must first know what they are, how and where to do it. Exchanges are the ideal place to buy/sell our digital assets, however, there are different types depending on our needs or desires.
If you opt for a centralized exchange, carefully review the security conditions, commissions, payment methods and available cryptocurrencies. If, on the other hand, you prefer a decentralized exchange, try to be well informed of the operation and the values ​​of the market. In this way, you will avoid scams or fraud.
Probably wanna read: